Realtors Reveal: 'The Hardest Home I Ever Had to Sell'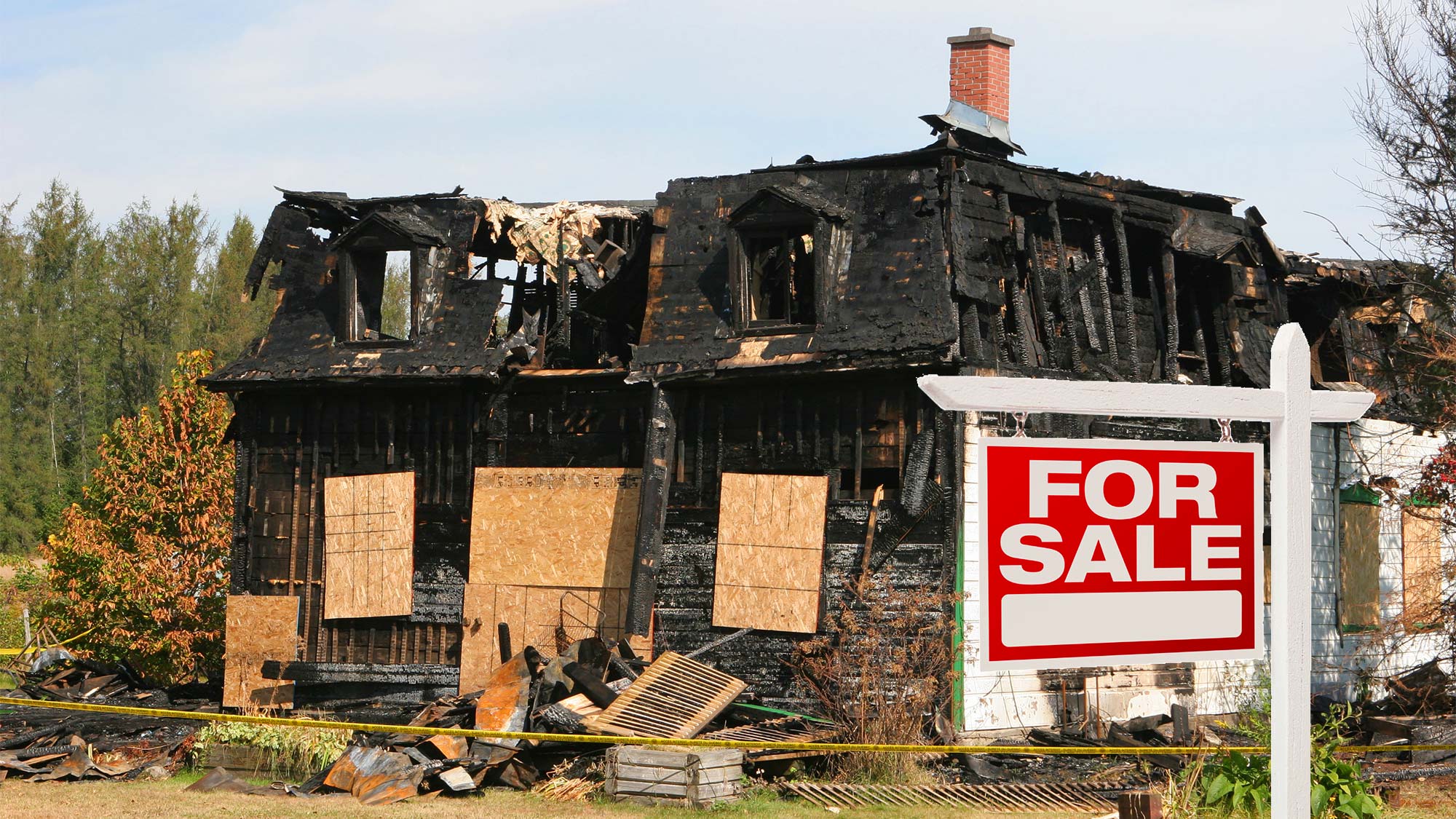 You hear how hot the market is, and how there aren't enough homes for sale. So selling your house should be a snap, right? Right?
Well, not always. Even in the fastest-moving, most in-demand areas, certain homes—for whatever reason—just sit … and sit … and sit on the market. As a seller, this may lead you to contemplate harm to yourself, your pet canary, your life-size Jeb Bush doll (hey, who are we to judge?). But don't do it! There's always hope.
As inspiration, check out these true-life tales from real estate agents on the hardest home they ever had to sell. Their hard-won lessons may benefit sellers struggling to unload their own digs.
Smells like sabotage
"The most difficult home for me to sell was a five-bedroom in Diamond Bar, CA. The seller had her daughter and the daughter's children living with her. No matter how much notice I gave them to leave before a showing, they were always there—frequently walking around in their underwear, the smell of weed wafting through the air, even 'Do Not Enter' signs on certain rooms. Eventually, my listing expired. There was no shortage of other agents wanting to show the property, so they listed with someone else, but big surprise: It still didn't sell. Six months later, I received a call from the seller asking me to relist. I told her only if the family agreed to follow my directives. This time around, they cooperated, and in 2015—two years after my initial listing—the property sold." – Julie Marie McDonough, real estate broker and author of "How to Make your Credit Score Soar"
Lesson learned: Listen up, home sellers—if your agent offers some advice, take it. They've sold hundreds of homes, so they know what works. So leave the house during showings, already. And put on some damn clothes.
———
Bring in the drones
"A $12.9 million Fifth Avenue trophy property had been on the market for three years with several different brokers. Everyone said this property was overpriced and would never sell. My co-worker and I weren't daunted. We took a risk and brought a drone into Central Park—which is technically illegal—and shot some stunning visuals across the reservoir for a promo video for the apartment, even with cops standing nearby. Drones open up the world in visual marketing, and this gave us the ability to shoot and record some grand and spectacular footage from high up in the air. We had so many people taking photos of us and the drone. Lots of attention. But it worked! We got interest in the place, and it sold soon thereafter. The sellers thought it was a straight-up miracle!" – Phillia Kim Downs, Phillia & Claire
Lesson learned: Use the latest tech advancements to shed fresh light on your home. This new perspective not only grabs new eyeballs but could also inspire someone to make an offer.
———
Doughnuts for dollars
"In Portland, OR, Voodoo Doughnuts has a cultlike status—and one of my agents had a listing for a home that was owned by one of the founders. After being on the market for years, the sellers were getting frustrated, so we decided to throw in an offer for free donuts for life to whoever bought it. Now, someone is getting all the glazed, cake, and sprinkles they want: The couple who bought the home had actually gotten married at a Voodoo Doughnuts and had doughnut tattoos!" – Jenelle Isaacson, owner, Living Room Realty
Lesson learned:  Doughnuts rule. Also, sometimes the quirkiest offer or (sweetest) enticement will help you stand out from the pack.
———
Eminem infamy
"We had a property in West Bloomfield, MI, that was clouded by several vacant properties throughout the subdivision. It wasn't moving at all. So we decided to hold an auction—and the centerpiece of our marketing plan was using the owner's notoriety as the award-winning producer for Eminem's hit song 'Lose Yourself' to drive up the price. In the end, we sold the property for $924,000—the highest comparable sales price in the last five years." – Sara Rose Bytnar, Beth Rose Real Estate & Auctions
Lesson learned: Celebrity connections, even tangential ones, can grab added attention that can get a home sold.
———
Trailers and trash
"As a newer Realtor®, I took on what ended up to be a nightmare in El Sereno, CA. The sellers—a brother and sister who weren't speaking to each other—were unloading a lot with a burned-out house that had become a dumping ground littered with cinder blocks, old tires, five motorcycles, and countless beer and wine bottles. They wanted to sell it as is, so we tried. We were in and out of escrow three times where investors would offer, than cancel as soon as they saw the lot. But we stuck with it. After eight months—and nearly giving up—we finally sold it to buyers who were young and excited to turn it around. And for a surprisingly large sum!" – Stephanie Miller, associate partner, Partners Trust
Lesson learned: No matter how long the sales process drags on, take heart: One person's trashed property is another person's treasure.
Courtesy of Realtor.com–Kimberly Dawn Neumann is a writer who lives in a tiny apartment in New York City, where she loves decorating and dreaming about gorgeous dwellings. A dancer, singer, actress, and fitness professional, she counts her bathtub as one of her favorite places.