7 Hidden Costs of Selling a Home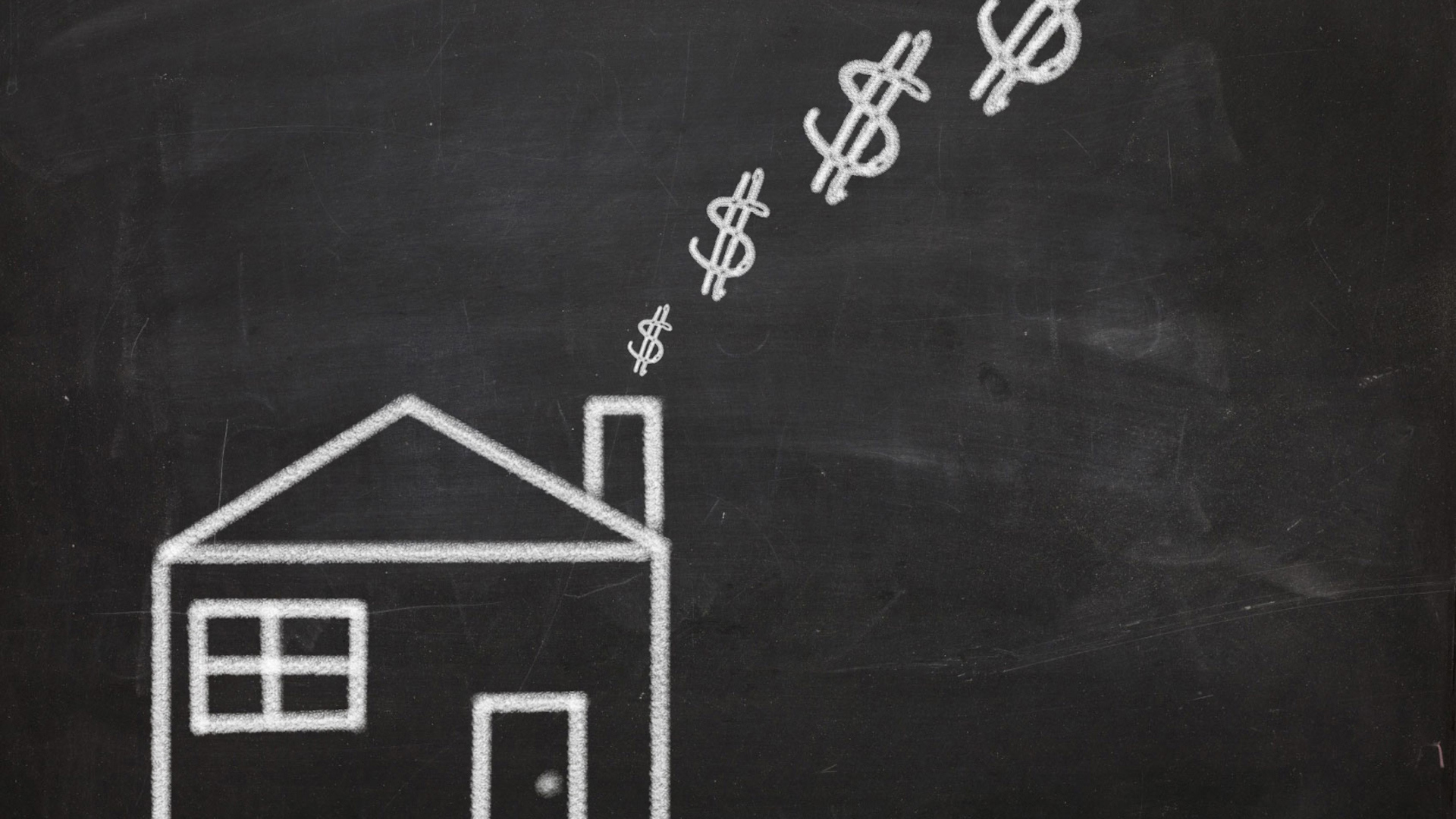 Ready to put your home on the market? You're probably already picturing the dollars pouring into your bank account—after all, home prices are rising in many markets across the country, and odds are pretty good that your home has appreciated over the years. So it only makes sense that you'd stand to make a profit, right?.
But what's easy to forget is selling a home costs money, too—sometimes a lot of money. This is what's known as a reality check.
There are some obvious costs you've probably anticipated, like commissions to the listing and buyer's agents (which typically amount to 5% to 6% of your home's price). But there is also a variety of smaller expenses to factor in. Here's where your money might go, how much you should expect to pay, and some real ways to curb these costs.
Repairs
If you've let your home's maintenance lapse, you may need to hire a handyman or a general contractor (depending on the nature of the work) to get your property ready to put on the market. This isn't the time to cut corners.
"If you cheap out, buyers are going to catch shoddy repairs during the home inspection and you'll wind up paying more money than if you had used a good handyman the first time," says Michael Lyons, a real estate broker in Hollywood, FL.
Walk through your home, and draw up a list of noticeable problem areas such as rotted wood, cracks in the ceiling, or chipped paint. These may seem like minor issues, but they're worth fixing.
"If buyers see small issues, they could assume there are bigger problems beneath the surface," Lyons explains.
In terms of making major repairs, you're probably better off lowering the listing price—or giving the buyer a credit at closing—instead of doing the work yourself, says Lyons. Replacing a roof, for example, costs on average $20,142, but offers only a $14,446 resale value—meaning you'll recoup only 72% of the cost, according to Remodeling magazine's 2016 Cost vs. Value Report.
Professional photographs
Four in 10 home buyers start their search by looking at properties online, according to the National Association of Realtors®' 2015 Real Estate in a Digital Age Report. And photos are overwhelmingly viewed first, according to a study by Old Dominion University. Therefore, it's worth paying for a professional photographer. Granted, it would be cheaper to let your agent take pictures; so, if your agent offers this, look at photos from her previous listings to gauge the quality of the work.
While the cost varies by area and the size of your property, you can expect to pay $500 to $1,000; to find a photographer in your area, go to smartshoot.com/real-estate-photography.
Landscaping
Curb appeal is what gets buyers in the door—and improving your landscaping can raise your home's value by up to 12%, according to research from Virginia Tech. While prices vary, the average cost of a full-on landscaping job—flower beds, plants, trees from scratch—is around $3,239, according to HomeAdvisor. That said, you can save on these costs by doing at least some of the work yourself.
"Go to your local Home Depot and pick up new mulch and seasonal flowers to give the exterior a pop of color," Lyons recommends. Take the time to remove weeds, trim hedges, and (of course) mow the lawn.
Staging
Buyers need to be able to visualize what it will be like living in the home. Hence, staging—where you hire a professional to arrange furniture and other items in a home to make it more appealing—is a good idea. If you're selling a vacant home, Lyons says staging is a must.
Staging services and prices range widely, but a 2015 NAR survey pegged the median cost at $675—and one-third of buyer's agents said they believe staging a home increases the price that buyers are willing to pay by up to 5%. Don't have much left in the budget?
"Just introducing small items, like a bowl of fruit in the kitchen or towels and candles in the bathroom, can entice buyers," says Lyons.
Utilities
If you've already moved into your new home, you'll want to pay to keep the electricity on while your property is on the market.
"No buyer wants to walk into a hot or cold house, or a house that's pitch-black," Lyons says. Also, if you turn off the air conditioning during the summer, you're putting your home at risk for mold, says Lyons—and mold remediation costs on average $2,158, according to HomeAdvisor.com.
Capital gains taxes
If your home has appreciated a lot, you may have to pay capital gains tax. This tax is based on the difference between your home's purchase and selling prices, minus the value of documented improvements such as an addition (but not maintenance such as a roof replacement). So, if you're in a hot market and your profits are substantial, Uncle Sam may take a small chunk when April rolls around.
The good news is, this rule comes with substantial exemptions. If you're selling your primary residence as a married couple filing taxes jointly, you can exclude up to $500,000 of profit from the sale of your home; if you're single, it's $250,000. Talk to your accountant or a tax preparer for more information.
Closing costs
Closing costs will likely be your second-biggest expense behind commission fees. You can expect to spend roughly 2% of your home's sale price, says Keith Gumbinger, vice president at mortgage information resource HSH.com.
The buyer typically chooses the closing company, and closing costs tend to be fixed, including transfer taxes, mortgage processing fees, escrow fees, and notary fees. You'll also pay at closing any outstanding property taxes, a prorated share of the water and sewage bills (depending on when you sell), and the remainder of your mortgage.
Yet you may have control over a few closing costs, says Gumbinger. If you hire a real estate attorney to oversee your side of the transaction, it's worth shopping around to compare rates. You might also be able to avoid a $100 to $200 reissue fee for the title search if you can provide a copy of your policy.
Daniel Bortz is a Realtor in Maryland, Virginia, and Washington, DC. Daniel is also a writer with a background in financial reporting and editing. His work has appeared in Money magazine and National Geographic Traveler and on CNNMoney.com, Entrepreneur.com, TheFiscalTimes.com, USnews.com, and HuffingtonPost.com