Learning the Lingo: A Glossary to Greening Your Home, From Greywater to VOC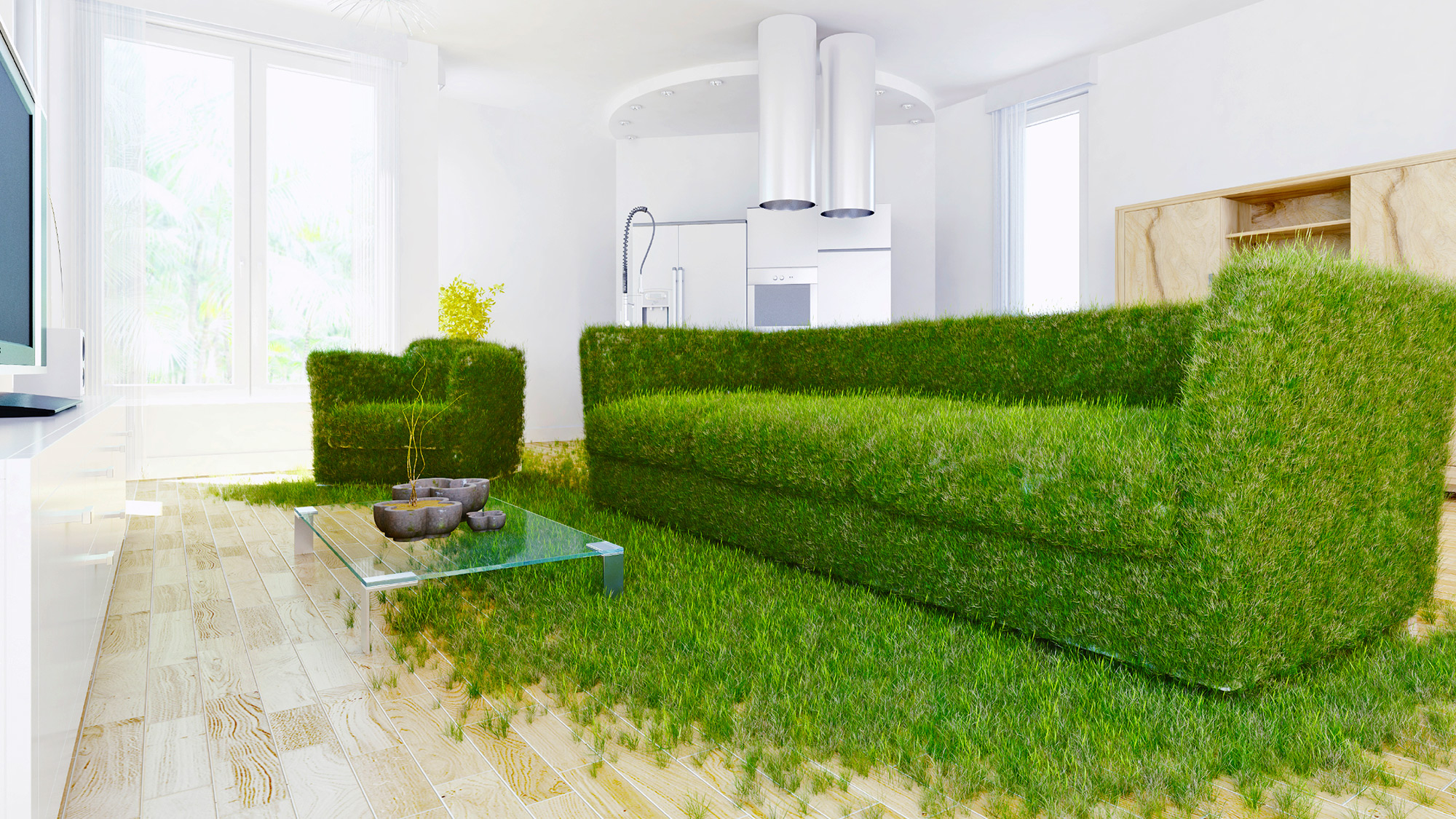 You know that making your home more water- and energy-efficient can help the planet and often save you money, but if you're not a card-carrying member of the U.S. Green Building Council (which runs the LEED certification program) it can be hard to understand how eco-friendly home improvements work.
In this latest edition of our Learning the Lingo series, we've put together a glossary of some of the terms you'll hear when considering upgrades to your home that are good for the environment (and your monthly bills to boot).
Invented in 1935, double-pane windows are made of two glass panes with a thin layer of insulating Freon gas in between. According to the Department of Energy, heating and cooling is our largest energy expense, accounting for nearly half the energy use in a typical home.
But before you replace your single-pane windows, do the math. Double-pane models run $500 to $1,000 each (depending on whether you go with vinyl or wood), and you have to replace every window in your home to get a real benefit.
If the cost is too steep, you can also insulate the ones you've got (Green America has advice on that).
———
Also called "laundry to landscape," greywater systems (such as Shower Spring) capture wastewater from your laundry machine—or shower or bathtub—so it can be reused to irrigate your yard.
According to the Environmental Working Group, laws on greywater use vary by state, with some drought-affected states encouraging its use and other states banning it. Be sure to check before you invest in this system.
———
Native landscaping
Unlike an English-style country garden in Florida or a Mediterranean landscape in Illinois, native landscaping uses plants that are indigenous to your region. This reduces the need for water and fertilizer. Bonus: It strengthens local ecosystems because pollinators such as bees and butterflies prefer native plants.
Worried this means ripping out your lawn (bright green carpets of grass aren't native anywhere)? Eco-friendly lawns are possible, according to the Lady Bird Johnson Wildflower Center at the University of Texas. Just choose a mix of native grasses to create a lawn that looks more like a meadow, less like a golf course.
———
Invented in Australia, where rainfall is limited, these toilets slash water use by offering two flush options: one with less water, for urine, and a higher-flow option to deal with numero dos. This bathroom upgrade can save you about $99 a year on your water bills, according to manufacturer Kohler—and it's less gross than following the adage "If it's yellow, let it mellow."
———
A green roof is covered by a layer of soil and low-maintenance plants. It provides insulation and also traps rain, preventing runoff (which carries pollutants into the ocean or other water sources). Plus, it just looks cool: Actor Adrian Grenier's Los Angeles home boasts a guesthouse with a roof covered in succulents and gravel.
———
Pervious concrete
Outdoor "hardscapes" such as concrete and asphalt don't absorb water, preventing rain from reaching the soil and replenishing the water table. But pervious concrete lets water pass through, filtering out pollutants before they enter the soil. It's one of the green materials used by actor Brad Pitt's Make It Right Foundation to build LEED Platinum-certified homes in New Orleans and other neighborhoods in need.
———
Volatile organic compounds
VOCs are chemicals used in paints, furniture, carpet, and construction materials—such as fluorine, chlorine, bromine, and nitrogen—that easily vaporize and may pose health issues. So if you go green, choose low-VOC products.
———
Heat pump water heaters
Developed in 2009 by the Energy Department and General Electric, these water heaters don't create heat. Instead, they use a pumping action to move it from the surrounding air to heat water (similar to how a refrigerator creates cool air, but in reverse). That results in energy savings of about $300 per year. And you'd better hop on this one quick—the government is offering a tax credit of up to $300 for purchases of certain efficient water heaters. The offer expires at the end of the year.
———
Traditional "forced air" systems send hot or cold air from a central unit through ducts into your home. But typically, 20% of the hot or cold air is lost as it moves through the ducts, wasting energy.
In contrast, ductless units—also called "mini splits"—are made of outdoor units that transfer energy through cables to small wall units that emit heated or chilled air. An Energy Star-certified ductless system can save you 30% in energy costs each year.
———
Energy audit
An energy auditor evaluates your home for inefficiencies with a series of tests, such as one using infrared light to understand how heat moves around the house or one using a fan to depressurize the house and locate leaks.
According to the Department of Energy, a typical home has enough small leaks to equal a 2-foot hole in the wall, the equivalent of leaving a window open 24 hours a day. While the process will set you back $300 to $500, the auditor's recommendations will save you 5% to 30% on your bills.