How to Sell Your Ugly House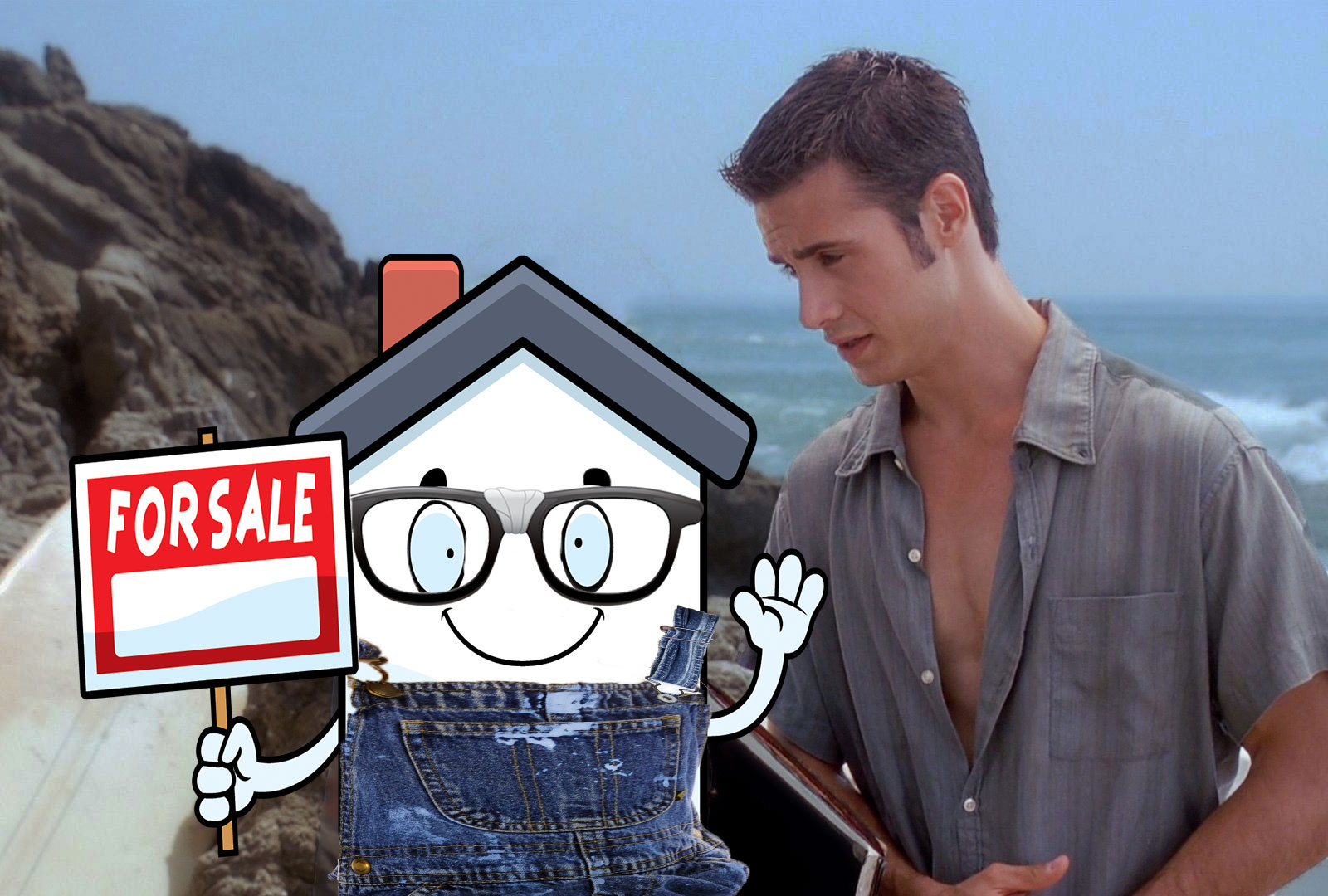 You know the truth. It's become an inside joke between you and your spouse—and maybe even some of your neighbors.
Your house is ugly. Yep—it's u-g-l-y. And it don't got no alibi.
It never mattered much because you love the place. But now you have to sell it. And getting a buyer—who has a wealth of way more attractive options—to choose your home can feel like an uphill battle.
But selling an unlovely home isn't impossible. Not sure how to snare prospects? There are two crucial steps you can take: Spruce up the listing (you're making the place look as good on paper as possible) or upgrade the home itself. Here's a realistic guide to tackling both.
Fix up the listing…
If selling the home is your No. 1 goal and you don't have the budget for serious renovations, your best bet for a quick sale is to make your listing as attractive as possible. Think of it like applying some much-needed contouring and mascara before a night out. Work with your agent to determine your home's best and worst features, and emphasize—or de-emphasize—them accordingly.
1. Highlight the best features
First impressions really count: Many buyers begin house hunting online, where they'll make snap judgments based on your first displayed photos. Does your home have gorgeous oak floors? A regal stone fireplace? By highlighting the best parts of your beloved ugly duckling first, you'll keep your listing from being quickly dismissed.
Even if it's not immediately apparent, every home has a feature to flaunt.
"Buyers don't know if the home has a brand-new roof," says Kim Tucker, a Realtor® in Kansas City, MO, and executive director of the Mid-America Association of Real Estate Investors. "If you can point that out, it's something they won't have to replace for 20 years. That's a good selling point."
2. Price competitively
If you're holding out hope that a buyer will see the home's promise and pay top dollar for a one-of-a-kind fixer-upper—stop. Right now.
This isn't the time to play with price; make sure you've realistically evaluated what potential buyers might offer before setting your price. Remember: Whoever purchases your property will be sinking significant amounts of money and time into renovations. A high price tag is likely to dissuade handy homeowners. On the flip side, a reasonable price should help it sell quickly in today's market, Tucker says.
3. Don't hide the flaws
Being upfront and direct about the home's problems can actually help you get through the selling process without major delays.
Tucker recommends photographing your house's negative features and putting them in the listing (just not in a "featured" spot). That way, potential buyers know what they have to fix, and there aren't any surprises during the tour or, more importantly, the closing.
You have to be honest on the seller disclosure form, too. If you don't know how old the furnace or the roof is, be honest.
"Filling out what you know helps the buyer determine what the issues are," Tucker says.
4. Appeal to investors
Banks may not lend money to potential buyers if the home is truly a mess, so your best bet to offload may be with investors and flippers.
Tucker recommends using keywords such as "TLC needed," "fixer-upper," "REO," and "Hey, investors, take a look!" in the listing to attract the kind of buyer who can pay cash and doesn't mind putting in the hard work to bring the house back to shape.
… Or fix up the house
You may not have the time to turn your ugly duckling into a swan before you put it on the market, but a few minor exterior renovations can go a long way toward expediting the sale—and increasing your selling price.
1. Update the siding
This may not be the cheapest upgrade, but it will give your house a big face-lift.
"Right away it gives buyers a good first impression: 'Wow, this house is gorgeous,'" says Eric Brown, an exterior home remodeling contractor with Siding Unlimited in Waukesha, WI.
Brown recommends LP SmartSide, a high-quality siding option with a woodlike grain you can find at most big-box home improvement stores, including Home Depot.
When homeowners return after installation, "they're just in awe of how good it looks," he says.
2. Add style in the details
Upgrading small details like your shutters can have a big impact on a much smaller budget. If your home has standard louvered shutters, replace them with a raised panel model.
"Making it look different from what the neighbors have can make it stand out a little nicer," Brown says.
Home still looking a little plain? Consider adding decorative elements such as finials, brackets, and crown molding—all of which can be found relatively cheap at your favorite home improvement store.
3. Dress up your porch
"Transform your entryway from average to what you would see on some of these million-dollar properties," Brown says.
This can mean adding a colorful storm door or dressing up your landing with a porch overhang or a little gabled roof with a few columns extending toward the stoop. Another option is decorative stamped concrete underfoot.
At the very least, consider your landscaping. A border of bushes and flowerbeds can transform a concrete entryway from run-of-the-mill to a garden oasis.
You don't need a ton of money to make these changes, but don't forget that small renovation projects can justify a higher listing price. New siding returns 80% of its value, and replacing the front door with a steel model not only looks sleek and modern, but can also recoup more than 100% of its cost.